Here at Dannys Desks and Chairs we take pride in supplying quality Commercial Office Furniture and at always at unbeatable prices, nothing makes us happier knowing that out customers are getting exactly what they need for a healthy, happy workplace or home office environment that is value for money. To ensure this happens we have trained ergonomists in both our Sunshine Coast and Brisbane Office Furniture Showrooms whom can both assist instore and even come out to the workplace for an ergonomic and fluidity assessment and even supply loaner chairs to be tested out. For our interstate customers in Sydney, Melbourne, Perth and Adelaide, you don't miss out, we can also supply loaner chairs, please read more about our policy here https://dannysdesks.com.au/chair-trial/  After some suitable chairs have been identified, allow the person who will use the chair most to try out the chair in a real work situation. It is especially useful to obtain several sample chairs for a trial comparison by those who will be using them.
There are many benefits to having a good office chair in addition to having less back strain. A good, supportive office chair prevents fatigue and discomfort that can come from siting in the same chair for hours on end. In fact, findings from a study led by the University of Sydney, that lower back pain is the most commonly recorded of workplace injuries, and on of the leading reasons for time away from work ranking higher than any other condition and one possible cause of this would be poor workstations and seating being set up.
So, what is an ergonomic chair you ask?
Finding the right "ergonomic" chair is a common problem especially for people who want to purchase new equipment to make workstations safer and healthier places. There are many "ergonomic" chairs available but it can be a mistake to purchase one simply because it is labelled "ergonomic"or purchasing where the price is assumed to be ergonomic
Ergonomic chairs are designed to suit a range of people; however, there is no guarantee that they will suit any one person in particular. For example, a chair could be too high and the arm rests too far apart for a short, slim person. In addition, chairs may not suit every task or arrangement at the workstation. A chair becomes ergonomic only when it specifically suits a worker's size (body dimensions), his or her particular workstation, and the tasks that must be performed there. It is possible to find the right chair although it is not always easy, we do have a few go too chairs here at Dannys Desks and Chairs that will quite often tick all the boxes for a plethora of staff members.
One of these chairs that gets an honourable mention is the Barrage chair https://dannysdesks.com.au/product/barrage-chair/ Danny's Barrage Office
Please have a look at some of the features and benefits below.
Fully ergonomic chair that can be customised to suit your body.
Injected moulded foam seat ensures a comfortable sitting experience
Breathable mesh back allows optimal air-flow to your lumbar region as well as creating a surface that contours to your back
Addition of the ratchet adjustable backrest maximises lumbar support
Fitted out with a 4 levered mechanism that allows for the independent adjustment of seat tilt (incline), back angle (rake), back height, seat height and a seat slide for those with longer or shorter legs.
Optional adjustable armrests can be added at an extra cost
Look no further for the chair that ticks every box.
Mention this blog or our website to receive a BULK BUY SPECIAL, buy 8 or more units and receive a discount bringing the price down to $269 each!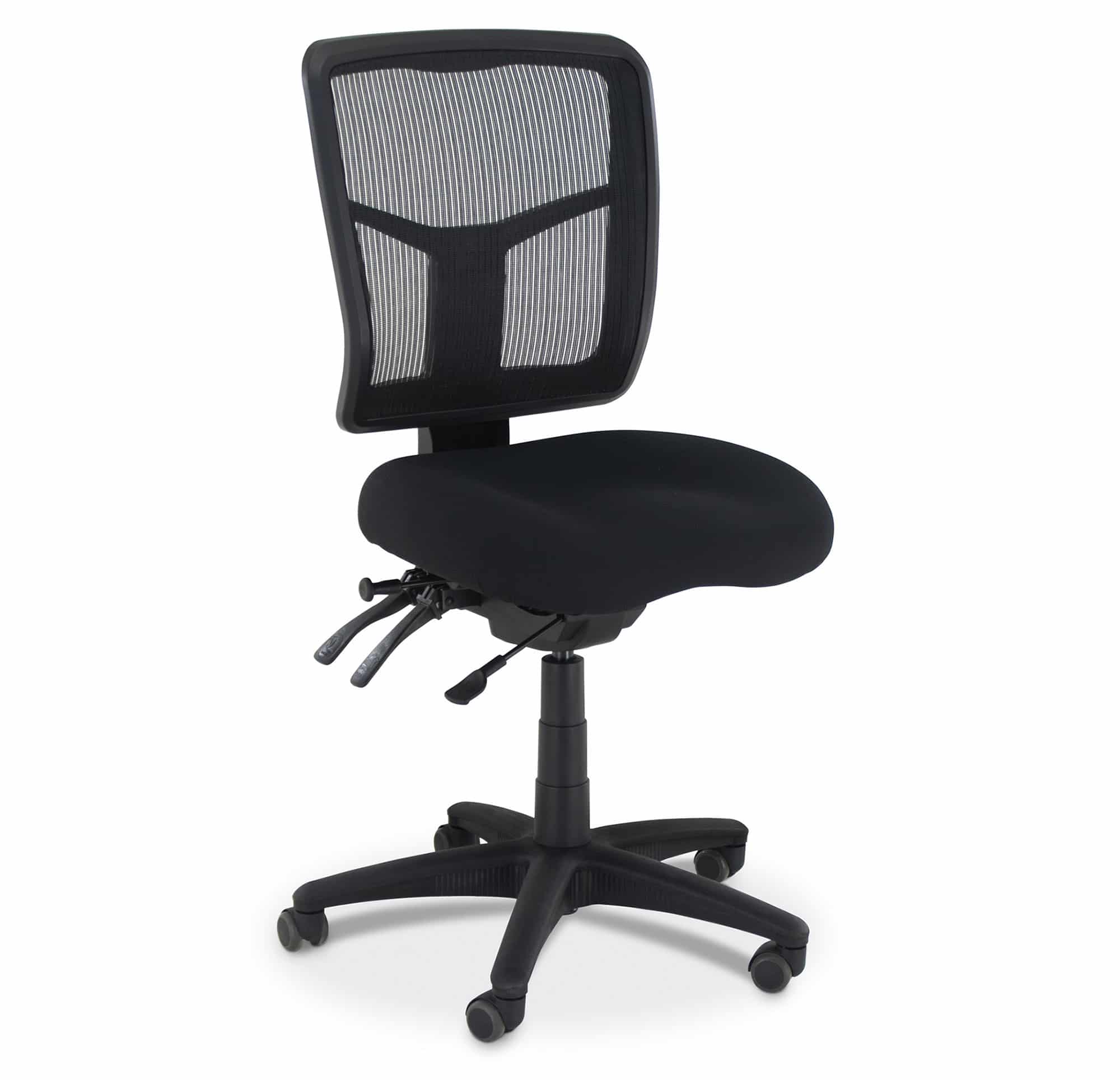 Thanks again for listening, we will see you next week.
To learn more Click Here to read a great article.
Danny